3 Easy Instafun Day Trips: Most Instagrammable destinations Upstate
By Napoleon
Comments Off

on 3 Easy Instafun Day Trips: Most Instagrammable destinations Upstate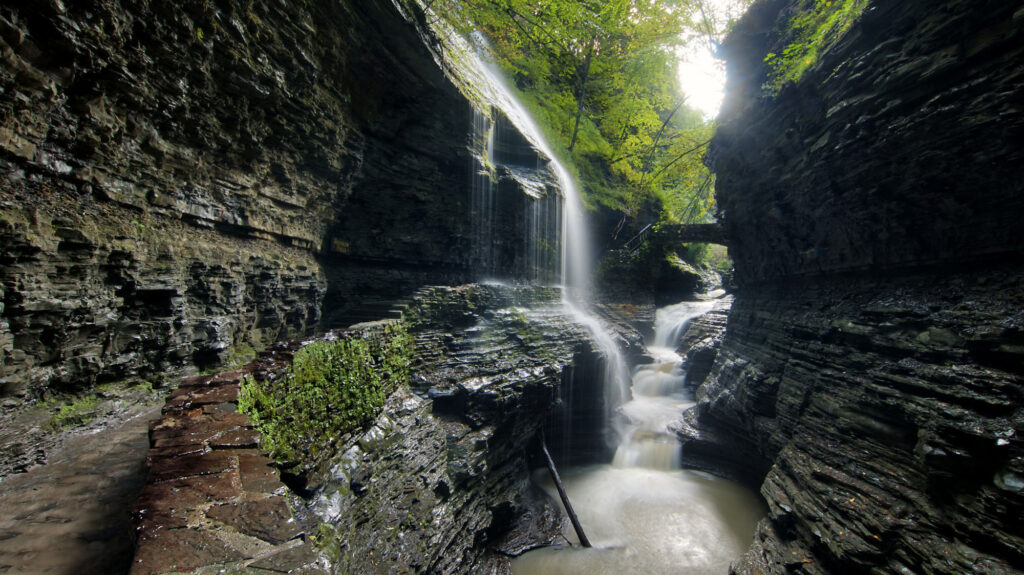 Whether your photo-of-choice comes with a quirky architectural angle, a backdrop of backcountry wilderness, or a glorious rainbow of fall foliage—Upstate New York has the kind of landscapes worth scrolling for. Best of all, with a bit of forward planning, it's easy to drink in the views and check off all the most photographable landmarks in one day.
These three quick and easy day trip recipes are designed to fill your Insta feed with mouth-watering, good-enough-to-eat snapshots. Bring your smartphone or camera, your sense of adventure, and a healthy dose of creativity, and fill up your itinerary with some of New York
NY State's most Instagrammable destinations.
Serving size: One day each
Courses: Hudson Valley and Catskills, Finger Lakes, Western New York
Cuisine: Instagrammers
Cooking Notes: road trip, outdoors adventures, views, hiking, fall itineraries, wine tasting,
photography, walking tours, waterfalls
#1 Vineyard Vacation
Nowhere does scrumptious scenery like the Finger Lakes—lush vineyards slope down to glittering glacial lakes, rocky gorges reveal hidden waterfalls, historic piers, and sunny terraces gaze out over the lakeside. For a photo-packed day trip, you'll get the most bang for your buck at Seneca and Cayuga Lakes.
Start at the south end with a visit to the Watkins Glen State Park . The hike along the Gorge Trail passes 19 waterfalls and takes around an hour, although you'll want to leave extra time for photo stops (tip: make it an early-morning hike to get a jump on the crowds). After leaving the park, swing by the town of Watkins Glen, where you can grab a coffee and pose for a few shots by the bright red pier and boat-filled marina of Seneca Harbor Park.
From here, it's a 30-minute drive to Taughannock Falls, one of the Finger Lakes' most photographed waterfalls, tumbling 215 feet from a sheer cliff face. If you're still hungry for more waterfalls, there are even more around Ithaca, a short drive away, otherwise head up to the north shore of Seneca Lake, about a 40-minute drive.
It would be rude not to indulge in a spot of wine tasting while you're in the Finger Lakes, so pick a winery with a view and bring your camera along for the ride. Stop along the way at Chateau LaFayette Reneau, where the vineyard views extend over the lake, or visit the fairy-tale-esque Belhurst Castle on the north shore.
There's time for a couple of final photo stops, and we know just the place to begin: Frederick Farms, where you can hop aboard for a hayride through sunflower fields. Finally, time your arrival at Seneca Lake State Park to watch the sunset over the lake.
When to Go: Plan this day trip for late spring or early summer when the sunflowers are in bloom and waterfalls are at their most impressive after the spring rain.
Instafun Essential Ingredients:
Watkins Glen State Park
Seneca Harbor Park, Watkins Glen
Taughannock Falls State Park
Chateau LaFayette Reneau
Belhurst Castle
Frederick Farms
Seneca Lake State Park
#2 Hudson Hangouts
Hemmed in by the forested peaks of the Catskills Mountains and the mighty Hudson River, and dotted with quaint riverfront towns and rural retreats, the Hudson Valley is brimming with Insta-cool photo ops.
Start the day with a hike to Kaaterskill Falls, where the cascading falls often catch the sunlight and explode into a rainbow (photography tip: bring a tripod and a wide lens to capture the falls in all their glory). The woodland walk to reach the falls will keep you snap-happy, too, especially if you visit in fall.
Next on the agenda is riverside Hudson , about a half-hour drive away (perhaps pausing on route for a peek at the Olana State Historic Site). Warren Street is the top destination for street photography, crammed with colorful boutiques, art galleries, and antiques shops. For more snap-worthy sights, swing by the Basilica Hudson, take a cruise to the Hudson-Athens Lighthouse, or browse the Hudson Farmers Market.
From Hudson, make your way north to Albany, a 45-minute drive, and make a stop at Love Apple Farms along the way. Not only are the pick-your-own apple orchards picture-perfect, but there's also the chance for fun farmyard selfies with llamas, goats, and Shetland ponies. Pick up a good-enough-to-Instagram (and eat) apple cider donut from the farm café before heading on your way.
Albany serves up urban vistas to delight any camera lens, so give yourself plenty of time to explore. The Rockefeller Empire State Plaza is home to photo favorites, including the State Capitol and The Egg, and a stroll through Downtown Albany and Lark Street will throw up plenty more inspiration. Keep a look out for the striking #CapitalWalls Murals dotted around the city, and beloved local landmark Nipper, a 28-foot dog statue perched atop 991 Broadway in the Warehouse District.
When to Go: Take this trip in fall, when fiery autumnal foliage will bring your landscape photos to life, apple picking season is underway, and city streets will be full of seasonal decorations and pumpkin-inspired eats.
Instafun Essential Ingredients:
Kaaterskill Falls
Hudson River
Warren Street, Hudson
Love Apple Farms
The Egg, Albany
#CapitalWalls Murals, Albany
#3 Waterfalls & Urban Sprawls
When it comes to wild gorges, waterfalls, and spectacular fall foliage, Letchworth State Park has enough vistas to fill an entire Instagram feed. It's an easy day trip from Buffalo, just over an hour away, and it's the perfect antidote to the crowd-packed (and over-photographed) Niagara Falls.
A drive along Park Road will take in the highlights of the 'Grand Canyon of the East'. Stop at lookout points along the Gennesee River to admire the Upper, Middle, and Lower Falls, as well as the Mt. Morris Dam. Among the most impressive are Inspiration Point and the Great Bend Overlook, while nearby Wolf Creek has gurgling waters and twisted woodlands to pose by.
With time to spare, take the time to tour some of Buffalo's most Instagrammable spots too. Stroll through the tree-lined Elmwood Village, photograph the murals along Hertel Avenue, then head downtown to see the "Greetings from Buffalo, NY" mural. Nearby, MisutaChows has old-school arcade games and Japanese-inspired graffiti décor that look as good on camera as its cocktails. If you're visiting in springtime, stop by the Japanese Garden in Delaware Park, when the cherry blossoms will be in full bloom.
When to Go: Letchworth dazzles at any time of year, so make the most of the seasonal views. Fall foliage peaks from early to mid-October, while wildflowers dust the valleys in spring, and a mid-winter visit means a good chance of seeing the landscapes blanketed with
snow.
Instafun Essential Ingredients:
Inspiration Point, Letchworth State Park
Great Bend Overlook, Letchworth State Park
Wolf Creek, Letchworth State Park
Elmwood Village, Buffalo
Hertel Avenue, Buffalo
Cooking notes: Top Tips for Insta-worthy Upstate Photos
Whether you've got influencer status to preserve or just want to impress friends or family,
the key to great Insta-snaps is in the preparation.
Make an early start: if the perfect photo is your aim, you'll want to get there before
the crowds and have the place to yourself.
Timing is everything: The best light for outdoor photos is often in the early morning
or late evening, when the sun is lower in the sky.
Know your angles: practice makes perfect, so work on your poses and play around
with your camera settings and filters, so you're not wasting time on location.
Keep your itinerary relaxed: select one or two 'must-do' photo stops to prioritize,
but give yourself time to go with the flow and be spontaneous—sometimes the best
shots are improvised.
Come equipped: don't forget your smartphone charger, extra batteries or lens if
you're using a DSLR, and any other accessories, such as a tripod.
Bring good company: a co-traveler who's equally snap-happy is a must.